Expertise

Our experts will be with you
every step of the way.
Mission-critical support
Solutions for a wide range of medical and therapeutic needs.
As of September, 2015
Total number of protocols: 2,655
By Stage of Study

By Therapeutic Areas


Endocrine/
Metabolic
10

.

2

%
By Services

Clinical
Monitoring
53

.

7

%
3.7%
Medical Device
Development
2.8%
Patient
Registration/
Enrollment
Talented multilingual professionals
We know how to effectively communicate with clients in different markets thanks to our highly experienced and professional Clinical Research Associates (CRAs) and Project Managers (PMs).
Speaking Your Language

85
%
of PMs are bilingual
(English, local language)
15
%
of PMs are trilingual
(English, Japanese, local language)
Solid PM Experience



Total support, from trial development through to post-marketing activities
Our full range of services combined with our global reach ensures that your products get to market as quickly as possible. What's more, because the EPS Group comprises SMO and CSO businesses, we can provide regulatory consultation and support including the planning and supervision of sales and marketing.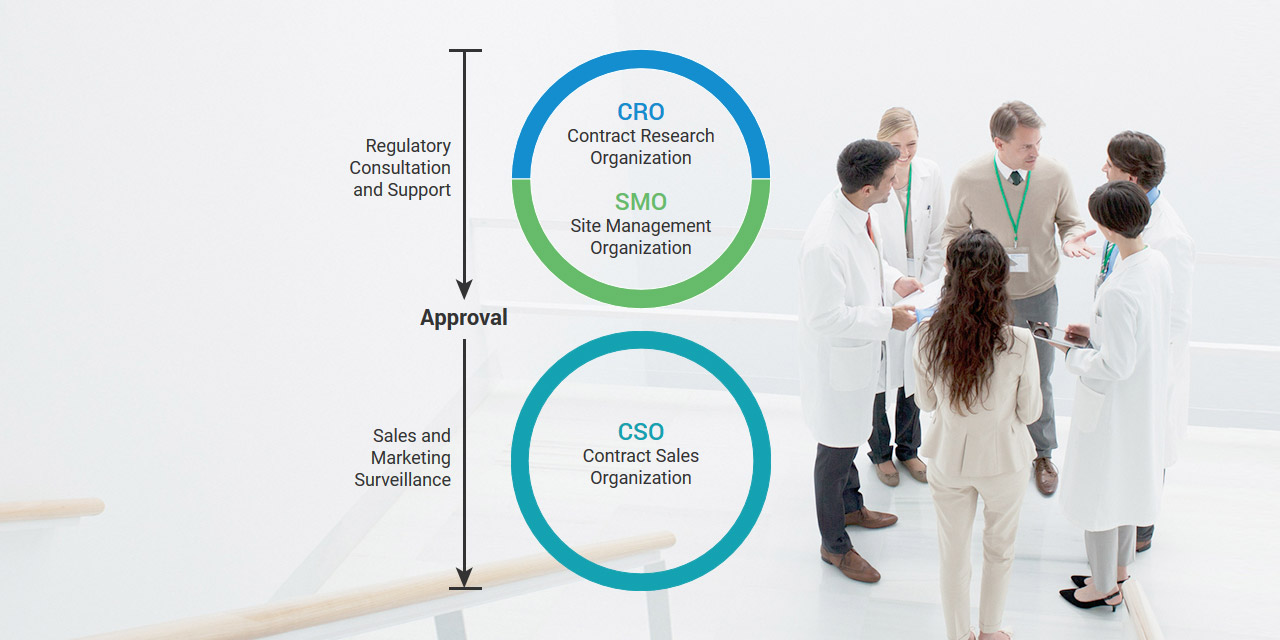 Regulatory
Consultation
and Support
Sales and Marketing Surveillance
Approval


CRO
Contract Research
Organization
SMO
Site Management
Organization
CSO
Contract Sales
Organization

We will tailor an ideal solution for your specific needs.
Contact Us