Medical Writing
Medical writing activity is one of a key success factor in the drug development process. It is important that all documents used in clinical trials through to submission for drug registration are precise, with correct information an understandable format.
EPS helps its clients to prepare a variety of required documents, such as protocols, informed consents, clinical study reports, post-marketing surveillance reports, and applications. We work in conjunction with our regulatory team to propose effective regulatory approval strategies, comply with all regulations and guidelines, and guarantee the quality and uniformity of our business.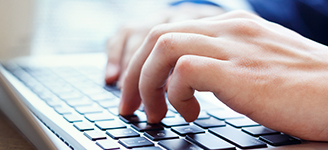 Why EPS
Backed by extensive experience and know-how, EPS staff discuss with clients the list of documents required for studies and provide clients with proposed strategies and timelines to fit with product registration. We produce high-quality, easy-to-read documents and applications, contributing to prompt approval. In collaboration with our statistical analysis department, we prepare documents that are scientific, impartial, and accurate. To ensure that team members are highly skilled, we train them using our own professional education program.
EPS Essentials
A full range of medical writing services that are your assurance of successful clinical trials.
Prepare documents for clinical trials, post-marketing clinical studies, clinical trial plan protocols, informed consent forms, case report forms, investigator's brochures, etc.
Assist in preparing clinical trial dossiers (CTDs)
Work in conjunction with the pharmacovigilance team to prepare in relation to periodic safety reports
Assist in preparing manuscripts, articles, etc.
Translate medical information from and into English and to other languages

We will tailor an ideal solution for your specific needs.
Contact Us