Quality Assurance
Quality assurance (QA) plays an important role in the data integrity of clinical research. Good clinical practice defines quality assurance as the systematic and independent examination of all trial-related activities and documents. Audits determine whether the evaluated activities were appropriately conducted and data generated, recorded, analyzed, and accurately reported according to protocol, standard operating procedures (SOPs), and good clinical practices (GCPs).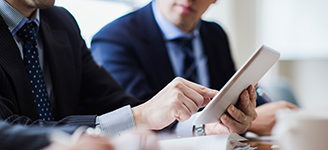 Why EPS
Our team members are conversant with the laws and regulations applicable to clinical trials and have an excellent understanding of quality management concepts. Each QA team member has excellent communication skills with a strong clinical research background. The QA team has successfully performed audits on a wide range of clinical trials, phases I–IV, and post-marketing surveillance studies.
EPS Essentials
A full range of quality assurance services that are your assurance of successful clinical trials.
Provide audit support for clients and assist them in preparing for site inspection
Assist CRAs and project managers to ensure that GCPs and compliance with regulatory requirements are maintained
Provide periodic internal audits to ensure that EPS's standards are maintained

We will tailor an ideal solution for your specific needs.
Contact Us