Contract Sales Organization
The contract sales organization (CSO) provides a series of services and solutions related to pharmaceutical marketing and sales activities under contracts with pharmaceutical or biotech companies. The use of CSOs is an indispensable strategic option in the constantly changing pharmaceutical industry.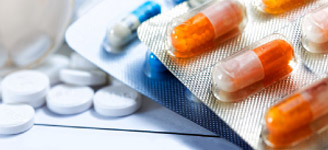 Why EPS
Contracted medical representatives (MRs), or "detailers" equipped with our advanced knowledge and high ethics, help solve the pharmaceutical industry's ever-changing challenges. Our unique business model that integrates the detailing services to cover both the pharmaceutical detailing and e-detailing businesses. The EPS Group has created a full-service collaborative framework, from pharmaceutical and medical device company R&D to post-marketing surveillance. To support our MRs, EPS provides introductory training for inexperienced staff to enhance their skills, followed by ongoing training required to improve their detailing skills and product knowledge.
EPS Essentials
A full range of contact sales organizaion services that are your assurance of successful clinical trials.
Provide MRs who cover all therapeutics
Support MRs with strong platform to track their visits and sales records

We will tailor an ideal solution for your specific needs.
Contact Us