Site Management Organization
Proper site management adds positive momentum to successful patient recruitment, which secures the success of clinical trial deliverables. EPSI's site management services contract with the trial sites (hospitals and medical institutions) and assist with complex trial work so that trials can be properly conducted per GCP guidelines without interruption.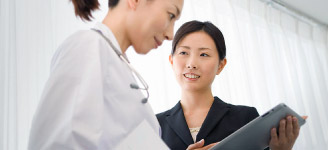 Why EPSI
In usual practice, site management activities depend on the clinical research associate's capabilities. However, in complex studies, EPSI has extended its site management services through a site management organization. EPSI collaborates with medical institutions (hospitals and/or clinical research institutions) to enhance the site's performance at the site level. The benefit of this practice is that it ensures robust patient recruitment and retention. With input from both the CRA and the site's services (via SMO), we can ensure optimal use of clinical trial time and resources.
EPSI Essentials
A full range of site management organization services that are your assurance of successful clinical trials.
Provide study coordinator to work with the site (hospital or medical instititution) to support the principal investigator (PI) in ethics committee submissions, patient recruitment, and follow-up
EPSI's assigned study coordinator assists the site in creating the project's specific working documents
Set up the clinical trial process to meet specific project requirements
Suppprt the sites to achieve overall project deliverable from the sites' perspective

We will tailor an ideal solution for your specific needs.
Contact Us