Insourcing
Because clinical research is conducted in a dynamic environment, it is important to ensure we have sufficient manpower. EPS has extended its insourcing capacity to support clinical research manpower needs. We strive to be your trusted partner by providing a clinical research staff and functions tailored to your needs. We integrate a wide range of services with highly experienced staff, accumulated knowhow, and the EPS Group's economies of scale.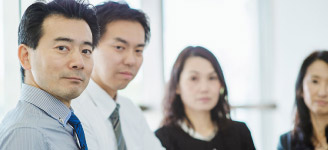 Why EPS
We can provide resources for a one-person startup that can be scaled up to a team for you. We will ensure that each staff member is equipped with the necessary competency to perform their task and can follow your standard operating procedures (SOPs). To suit you needs, we can provide insourcing staff, from clinical trial assistant, clinical research associate and project manager to data management specialist, programmer and project director.
EPS Essentials
A full range of insourcing services that are your assurance of successful clinical trials.
Provide flexible resourcing to meet your needs
Provide full Asia region coverage
Provide flexible contract and resource allocation tailored to your needs
Because employment laws may vary by county, please contact us to further discuss how we can assist you.

We will tailor an ideal solution for your specific needs.
Contact Us