Supporting the charity concert "ONCOLO LIVE Remember Girl's Power!!'19"
May 23, 2019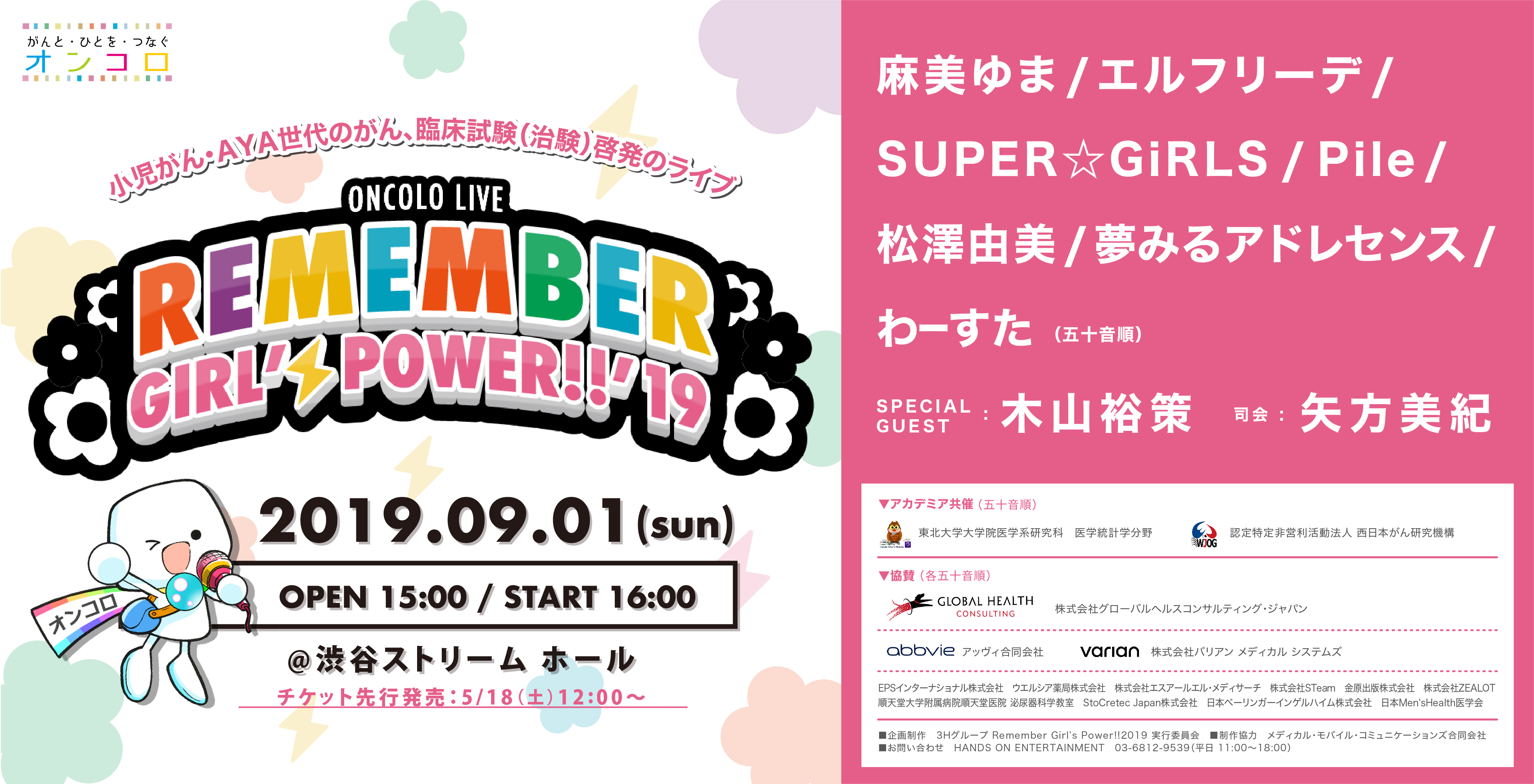 EPS International supports the charity concert "ONCOLO LIVE Remember Girl's Power!!'19", this event will take place on 1st Sep 2019 at Shibuya. The event has been taken place so far on every September, women singers will give performance stage for charity, the objective of this event is to enlighten pediatric cancers, "AYA Generation (age 15 to 39)" cancer, and clinical trial.
We EPS International agreed with their purpose and became a supporter of this event.
*"AYA Generation"; Adolescent and Young Adult Generation. the cancer patient of AYA generation would be supposed to face life problem different with patient of aged generation, like as school attendance, getting employment, working, love, marriage, childbirth at their turning point of life.
Event Information
● Date: 1st Sep 2019 (SUN)
● Time: 16:00 start (15:00 open)
● Venue: Shibuya Stream Hall (http://stream-hall.jp/access/)
● Ticket: ¥5,500 (& 1 drink ¥500)
● More information: https://oncolo.jp/rgp2019/ *Japanese site only

日本語版PDFはこちら